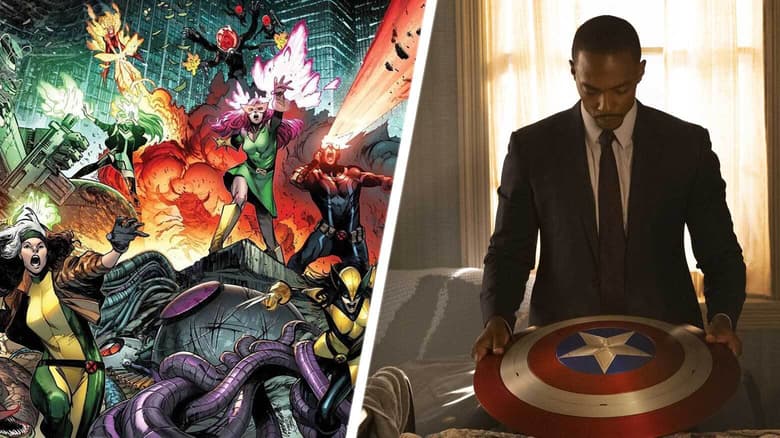 First Family : Packed with unpredictable twists that will change the First Family's dynamic forever, "The Bride of Doom" promises to join the ranks of the greatest stories in the Fantastic Four mythos. To celebrate the upcoming nuptials of Doctor Victor Von Doom and Victorious, some of the industry's hottest artists have turned out stunning variant covers including Marvel's Stormbreaker Peach Momoko, Skottie Young, Valerio Schiti, and Ron Lim!
Have you tried Marvel Unlimited yet? It's your all-access pass to over 28,000 Marvel comics, all available at your fingertips. Sign up now and get your first year for $60!
Right now, gain the Marvel Universe in your pocket for $60 your first year! Read dozens to hundreds of stories featuring your comic favorites, from the Avengers to the X-Men, all on Marvel Unlimited! Use code MUSAVE60 at checkout to unlock this offer!
Check out all the covers below right now, including a Hidden Gem Variant Cover with artwork by Jack Kirby. And don't miss this glorious affair when FANTASTIC FOUR #32 hits stands on May 12!
Retailers, don't forget to order your copies by Monday, April 19! and moive for First Family
FANTASTIC FOUR #First Family
Written by DAN SLOTT
Art by R.B. SILVA
Main Cover by MARK BROOKS (MAR210539)
Variant Cover by PEACH MOMOKO (MAR210541)
Virgin Variant Cover by PEACH MOMOKO (FEB19320)
Variant Cover by RON LIM & ISRAEL SILVA (MAR210540)
Wraparound Variant Cover by VALERIO SCHITI & MARTE GRACIA (MAR210542)
Variant Cover by SKOTTIE YOUNG (MAR210544)
Hidden Gem Variant Cover by JACK KIRBY, JOE SINNOTT & MORRY HOLLOWELL (MAR210543)