Trying to rank all 23 Pixar films (most of which are available to stream on Disney+Cars 3 (2017) in order of quality is like trying to rank your children by how much you love them. None of these movies is bad, but when you've made 22 films, one of them has to be No. 21 and one of them has to be No. 1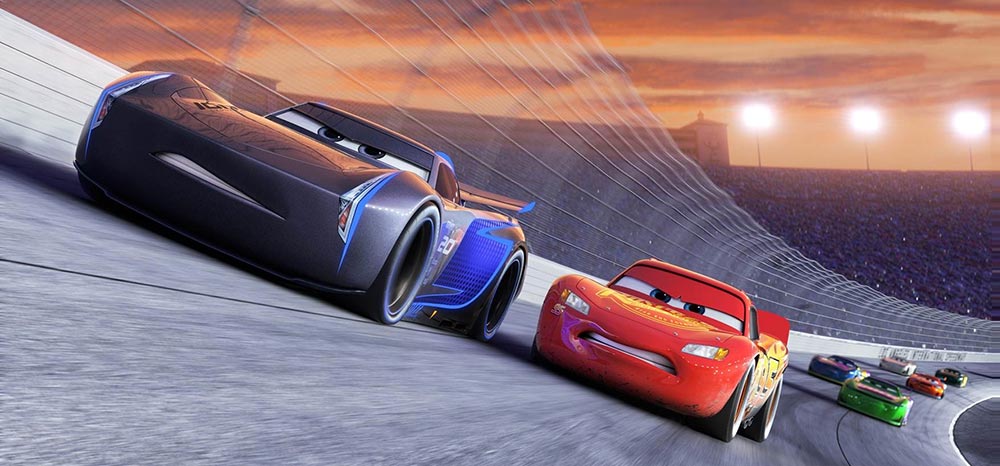 Cars 3 (2017)
Early reviews of Cars 3 have praised the latest installment in the Lightning McQueen saga for, essentially, not being Cars 2, the only Pixar film to receive a "rotten" rating on Rotten Tomatoes. Not exactly a high bar … and we're not even convinced the new film gets over it. Yes, the dopey Tow Mater is, blessedly, back on the periphery where he belongs while Lightning (Owen Wilson) squares off with two new foes: a sleek race car named Jackson Storm (Armie Hammer) and, more imposingly, the growing realization that he's not the king of the track anymore.
But where at least Cars 2 consciously tried to go in a radically different direction, Cars 3 feels like a tame holding pattern, providing the race sequences and heartwarming homilies that were rampant in the first film — except without the same level of inspiration. There isn't one interesting new character, despite the effort from Hammer, Kerry Washington, Nathan Fillion, and Chris Cooper as Lightning's cranky new trainer. And from Randy Newman's by-the-numbers score to every single one of Mater's tired quips, Cars 3 plays out like a rival studio's lukewarm attempt to mimic Pixar's magic. It's not so much bad as it is deeply dispiriting.